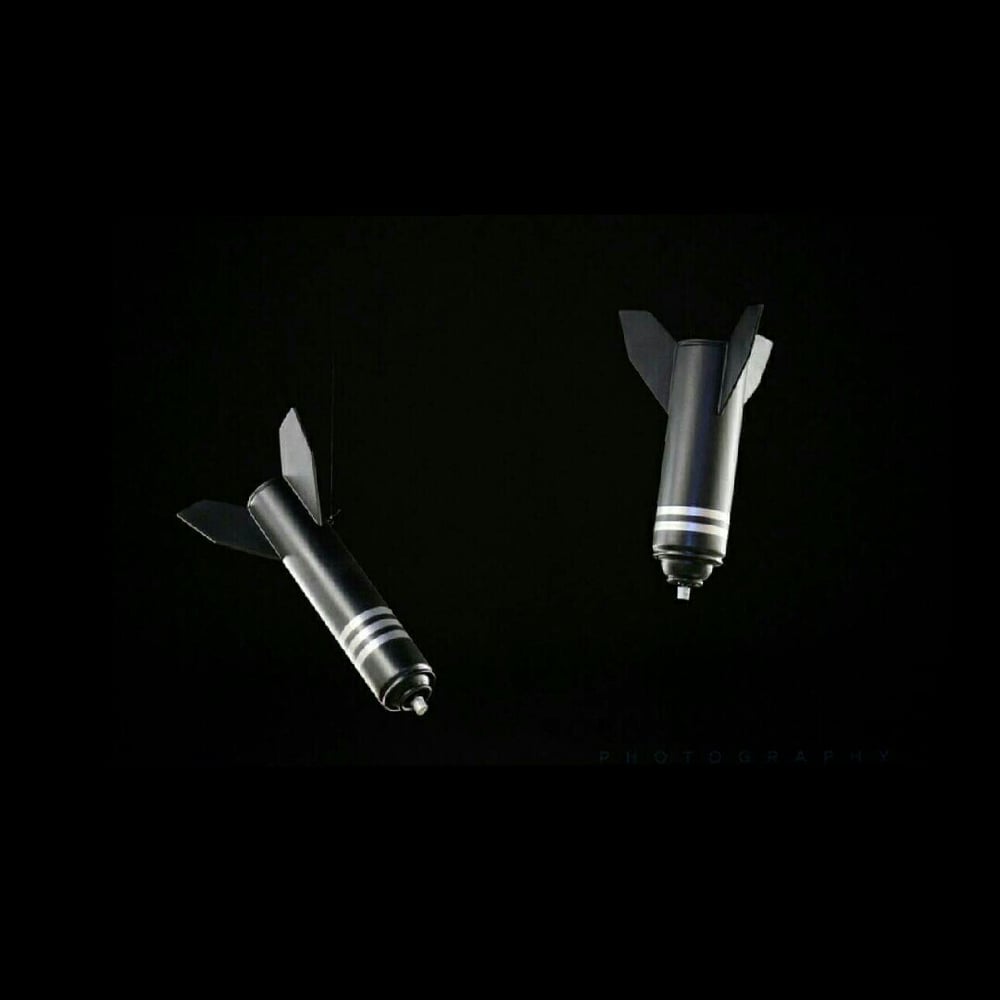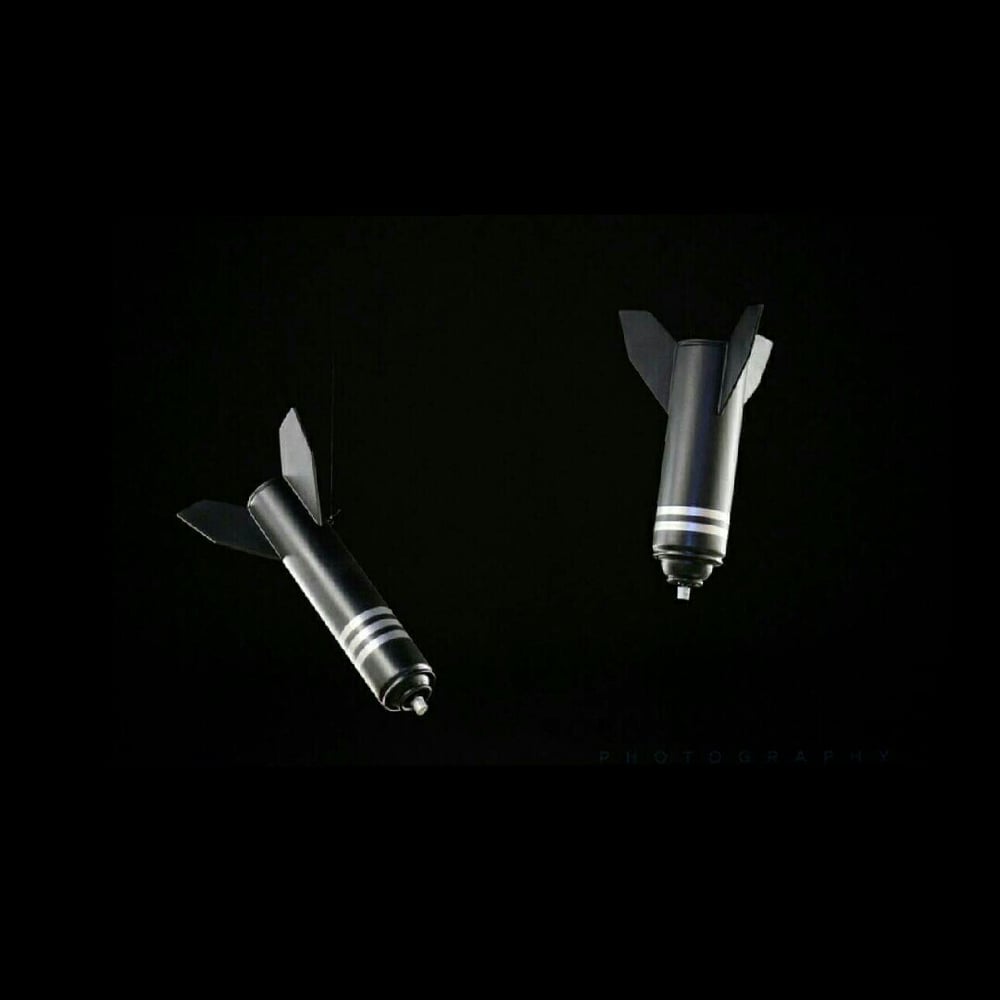 bombs
$40.00
these converted cans look just as good on a shelf as they do hanging.
each has a small eyehook attatched.
they come in chrome with red stripes or flat black with silver.
specify color and can style
.......options are old can, new can, dollar can smooth, male stem, tallboy and slim tallboy.
(pictured above is a tallboy and a tallboy slim)
an additional 10.00 for dented and weathered.