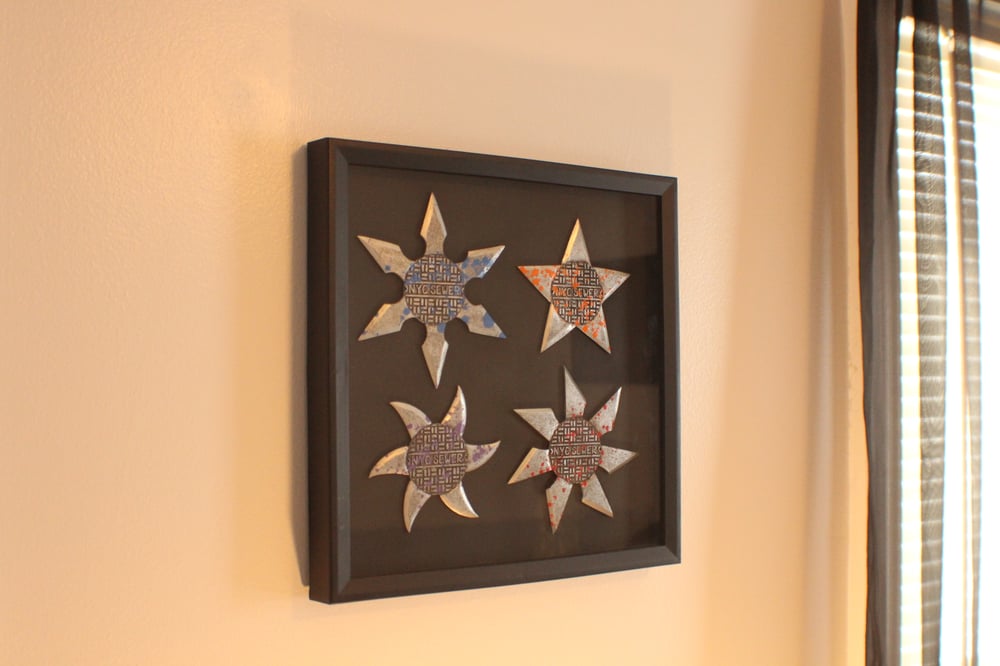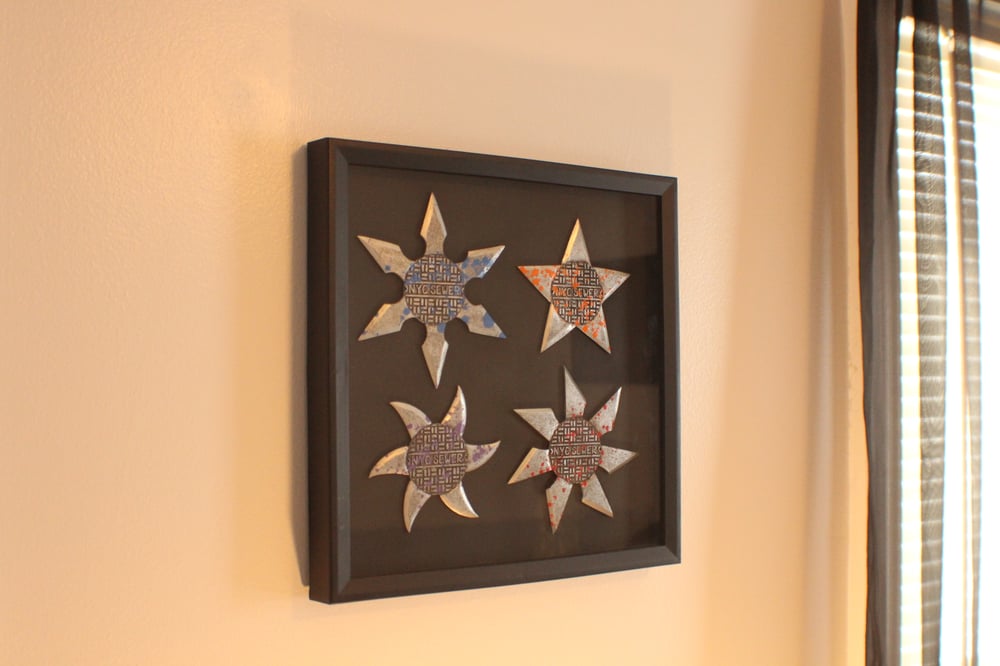 heroes
$800.00
this piece consists of 4 throwing stars made of resin and affixed inside a 12x12x1"shadowbox.
the center circle is our popular "nyc sewer" cap and each star has a different point and pattern.
each one is then splattered with the color of its matching hero.
they shine, look legit, and are raised 1/16th off the surface.
this is a personal favorite and its really hard to make the pictures do it any justice.......